India Celebrates 66th Republic Day, Obama Is Honored Guest at India's Grand Parade
India's military might was on display on Monday as it celebrated the 66th Republic Day with a grand parade attended by US President Barack Obama and his wife Michelle. Prime Minister Narendra Modi, President Pranab Mukherjee, former PM Manmohan Singh, Congress President Sonia Gandhi and Home Minister Rajnath Singh were among the many dignitaries present.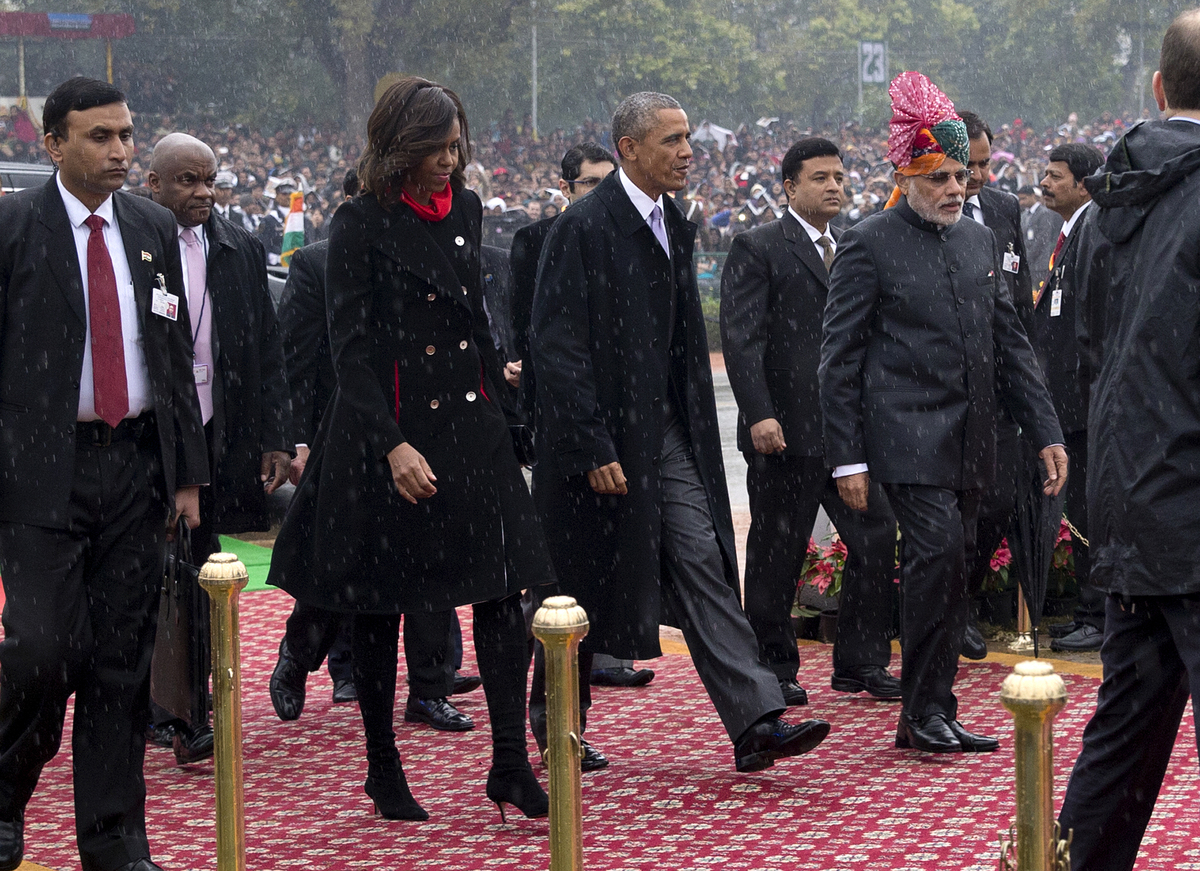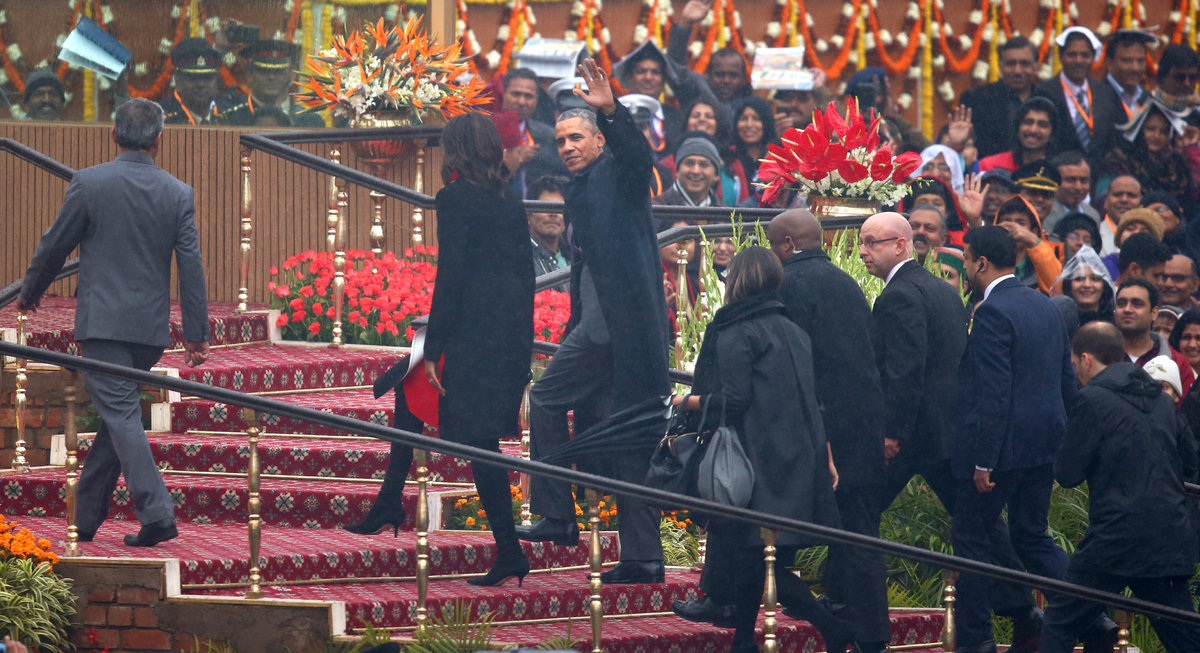 President Barack Obama on Monday took in a grand display of Indian military hardware, marching bands and elaborately dressed camels, becoming the first American leader to be honored as chief guest at India's annual Republic Day festivities.
The crowd erupted in cheers as Obama, along with first lady Michelle Obama, emerged from his armored limousine and took his place on the rain-soaked parade route in the capital of New Delhi. The parade was the centerpiece of Obama's three-day visit to India, which is aimed at strengthening the relationship between the world's largest democracies that has at times been fraught with tension and suspicion.
Obama's attendance at the Republic Day celebrations was unlike any other event he has participated in during his overseas travel as president. He spent about two hours on an outdoor viewing platform, an unusual amount of time given Secret Service security concerns. Obama nodded in approval as Indian tanks and rocket launchers, some of them Russian-made, rolled down the parade route and air force jets sped by overhead.

Border Security Force (BSF) "Daredevils" motorcycle riders perform in the Republic Day parade in New Delhi on Jan. 26.
Army soldiers march in formation down the ceremonial boulevard Rajpath during the Indian Republic Day parade in New Delhi on Jan. 26.